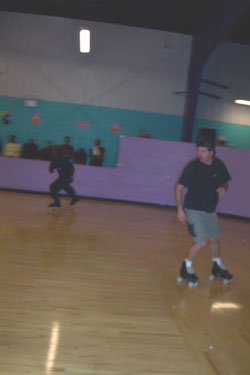 BOB MORGAN      

Rocks Central Park !!!!!

Many may ask why did I choose this title when DJ MISBEHAVIOUR and

I was part of this. Well it took me 4 hours to reach Central Park in New York City and it was Bob and my debut. I had the turntables that I was to share with MISBEHAVIOUR.

That left DJ BOB MORGAN and his CD collection to open under the pressure of one of the hardest crowds known ,

THE NEW YORK CRITIC !!!! I arrived about 35 minutes into his mix and the crowd was movin and supporting him to DO IT !!! Then when it was my turn my 1200mk2 decided to hummmmm.

"OH NOT NOW!!! " As we tried to get it together BOB had to keep those Pioneers spinnin' . Well we had only my

Stanton 80 and no backup when  MISBEHAVIOUR said "LETS TAKE TURNS" in a sweet london accent

and this is what we did. Sweat was pouring from my head between nerves and 90 degree weather .Bob, not getting a true break kept going,MISBEHAVIOUR carried on gracefully

and I watched the butterflies fly away from my stomach as we each mixed from what the other played. When it was over thecrowd was pleased and legs were hurting.Congrats came from Skaters,Dancers and Spectators. We were called the TAG TEAM  before it was over. Two guys and a woman called  DJ MISBEHAVIOUR ..........

                                                    by JAY B

DJ Bob Morgan has a collection of music to fit most peoples choices and will play it for you. He has played for many venues and has pleased many dancers and skaters alike. If you want to rock a party from rock,disco,R&B and country to name a few he is ready. Get ready for this DJ. He is "gonna MOVE YO BODY !!!"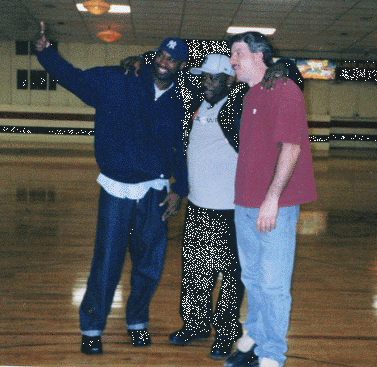 DJ BobSki,DJ FOOT and Bob Morgan at the 2nd DJ spin Off

Bob's all time favorite pics.......

LOVE IS THE MESSEGE-MFSB

HER SONG        MKL vs SOY

SPANK           JIM BOHORN

DOIN IT TO DEATH - JAMES BROWN

CAN YOU STAND THE RAIN

       New Edition